Interview with Lori Ostlund
"Humor has the ability to bring pleasure and then surprise us with something more. Often, difficult or controversial subjects require a backdoor approach, and humor can be the backdoor. I like dark humor, of course, and dry humor. I grew up in Minnesota, where both are important, and I often say that Minnesotans are happiest when no one else gets their joke, so maybe that is the sort of humor I like best in my writing, the sort that seems funny only to me." Full Interview
Interview with Sandra Beasley
"When I was young, I would write Very Sad Poems, and then the occasional essay in which a whole other side of my personality would come out—sarcastic, playful. People responded to those prose pieces. I realized an artificial divide in the two voices did not serve me. I've read a lot of poems at open mics over the years, and a punchline is one thing that can cut through a noisy bar crowd. You have to get them listening before you can break their hearts." Full Interview
Bayou Magazine's Contests are Open!
Bayou is now accepting entries for the James Knudsen Prize for Fiction and the Kay Murphy Prize for Poetry. Winners in each category receive $1,000 and a year of Bayou Magazine. Finalists will be named on our website, and all entries will be considered for publication.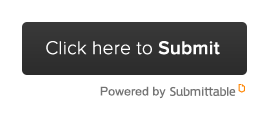 More about this year's contest and judges on our Contests page.