---
Contests Open: October 1
Contests Close: January 1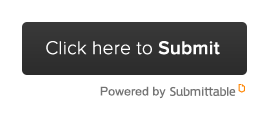 Contest winners will receive $1,000 and a year's subscription to Bayou Magazine. Finalists will be named on our website, and all entries will be considered for publication.


Have a look at the guidelines on Submittable. You can hitch a ride over there via the Submit link.
---
---
This year Bayou Magazine's fiction contast is for Flash Fiction. The Judge, Meg Pokrass, is the author of a flash chapbook, two novellas-in-flash, and eight full flash fiction collections, most recently, The House of Grana Padano, which was co-written with Jeff Friedman, and Spinning to Mars, which won the Blue Light Book Award.
Her flash fiction, prose poetry and hybrid writing have been internationally anthologized, and her flash stories have appeared in hundreds of literary magazines, including, Electric Literature, Waxwing, Washington Square Review, Tin House, Smokelong, McSweeney's, Wigleaf, MoonPark Review, Five Points, Hobart Pulp, Split Lip, and Matchbook.
Pokrass serves as Founding Co-Editor of the Best Microfiction anthology series, and currently runs Mslexia's quarterly Flash Challenge Contest. She has taught in the master's programs of many colleges and universities, including Indiana University, Newcastle University, and University of Pennsylvania.
---
---
Photo by: Andrew Lightman
Sandra Beasley is the author of Made to Explode, Count the Waves; I Was the Jukebox, winner of the Barnard Women Poets Prize; and Theories of Falling, winner of the New Issues Poetry Prize. She edited the anthology Vinegar and Char: Verse from the Southern Foodways Alliance. She is also the author of Don't Kill the Birthday Girl: Tales from an Allergic Life, a memoir of living with disability and a cultural history of food allergy. Her prose has appeared in such venues as the New York Times, The Washington Post, Virginia Quarterly Review, and The Oxford American.

Honors for Beasley's work include a 2015 National Endowment for the Arts Artist
Fellowship; the Munster Literature Centre's John Montague International Poetry
Fellowship; the Center for Book Arts Chapbook Prize; distinguished writer residencies at Wichita State University, Cornell College, Lenoir-Rhyne University, and the University of Mississippi; and five DC Commission on the Arts and Humanities Artist Fellowships.
---
---
We subscribe to the CLMP contest code of ethics. UNO students and alumni are ineligible. All current and former Bayou staff, previous contest winners, and current or former students of the judge are ineligible to submit.
---
About those for whom our contests are named
James Knudsen served as Director of the Creative Writing Workshop at the University of New Orleans from 2001-2003. A beloved teacher, friend, and colleague, Jim taught all levels of creative writing at UNO from 1977 until his death from cancer in 2004. He authored the novels, Playing Favorites and Just Friends, the story collection, Evening of Wonders, and with his friend and colleague, Joanna Leake, the textbooks The Illustrated Guide to Writing and The Illustrated Guide to College Composition.
Kay Murphy served for many years as Poetry Editor for Bayou Magazine. She graduated with distinction from Goddard College in 1980 and began teaching at the University of New Orleans in the fall of 1984. She is the author of two collections of poetry, The Autopsy, which was her MFA thesis, and Belief Blues. She has published over fifty essays and reviews of contemporary poetry by such authors as Louise Glück, W.D. Snodgrass, John Haines, Martha Collins, Allison Joseph, and Carl Phillips, publishing in national journals such as The American Book Review, Chelsea, and The Spoon River Poetry Review. Her poems have appeared in North American Review, Mississippi Review, Poetry, and College English, and her fiction has been published in Ascent and Fiction International.
She was awarded the Louisiana Division of the Arts Individual Artist Grant in 2002 for her poetry and an International Alumnae Excellence in Teaching Award in 2001.