---
Contests Open: October 1
Contests Close: January 1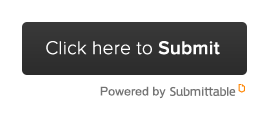 Contest winners will receive $1,000 and a year's subscription to Bayou Magazine. Finalists will be named on our website, and all entries will be considered for publication.
Have a look at the guidelines on Submittable.
You can hitch a ride over there via the Submit link.
---
---
Kay Murphy Prize for Poetry
Joining us this year as our poetry contest judge is Derrick Harriell, who serves as the Ottilie Schillig Associate Professor of English and African American Studies at the University of Mississippi.
His previous collections of poems include Stripper in Wonderland, Cotton, and Ropes, winner of the 2014 Mississippi Institute of Arts and Letters Poetry Book Award. Come Kingdom is his most recent collection. His poems and essays have been published widely.
Read our full interview with Harriell here.
---
We subscribe to the CLMP contest code of ethics. UNO students and alumni are ineligible. All current and former Bayou staff, previous contest winners, and current or former students of the judge are ineligible to submit.
---
About those for whom our contests are named
James Knudsen served as Director of the Creative Writing Workshop at the University of New Orleans from 2001-2003. A beloved teacher, friend, and colleague, Jim taught all levels of creative writing at UNO from 1977 until his death in 2004. He authored the novels, Playing Favorites and Just Friends, the story collection, Evening of Wonders, and with his friend and colleague, Joanna Leake, the textbooks The Illustrated Guide to Writing and The Illustrated Guide to College Composition.
Kay Murphy served for many years as Poetry Editor for Bayou Magazine. She graduated with distinction from Goddard College in 1980 and began teaching at the University of New Orleans in the fall of 1984. She is the author of two collections of poetry, The Autopsy, which was her MFA thesis, and Belief Blues. She has published over fifty essays and reviews of contemporary poetry by such authors as Louise Glück, W.D. Snodgrass, John Haines, Martha Collins, Allison Joseph, and Carl Phillips, publishing in national journals such as The American Book Review, Chelsea, and The Spoon River Poetry Review. Her poems have appeared in North American Review, Mississippi Review, Poetry, and College English, and her fiction has been published in Ascent and Fiction International.
She was awarded the Louisiana Division of the Arts Individual Artist Grant in 2002 for her poetry and an International Alumnae Excellence in Teaching Award in 2001.