Submissions open September 1st
Bayou Magazine will begin accepting open submissions September 1st. For more information, please visit our Submission Guidelines page.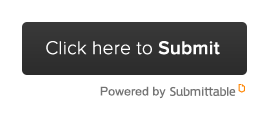 Interview with Elizabeth Rush
My father's [vertigo] has absolutely nothing to do with the science of climate change, and the science of climate change has nothing to do with physical flips or tips. And yet we describe both phenomena with similar language: one is vertical and the other horizontal, but both depict the moment when the body is suddenly lost in space. Both produce a feeling of sickness because the rules we used to rely on to give us a sense of stability are in the process of being rewritten.
Read the whole interview here.
September Literary Events
Saturday the 1st
Community Book Center Author Signing featuring Stephanie A. Wynn with her book, Readi- Set Go! A Simple Guide to Establishing a Successful Small Business, and Charles Price with his book If You Want More Get More, Community Book Center, 3 to 5 PM
Sunday the 2nd
Poetry Night, Maple Leaf Bar, 3 PM
Monday the 3rd
Poetry on Poets Open Mic, Cafe Istanbul, 9 PM
 Click here for complete event list