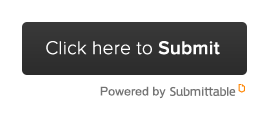 November Literary Events
Sunday the 3rd 
Paula Munier discusses and signs her book, Blind Search: A Mercy Carr Mystery, Garden District Book Shop, 2 PM
Poetry Night, Maple Leaf Bar, 3 PM
Tuesday the 5th
Launch party for Jami Attenberg's novel, All This Could Be Yours, and Margaret Wilkerson Sexton's novel, The Revisioners, Hotel Peter & Paul, 6 PM
Click here for complete list of events.
Interview with Minrose Gwin
"…The Accidentals tracks a half century in the lives of its characters, from Laika's ill-fated flight in 1957 to the first election of Barack Obama. When you cover that amount of time, you need historical touchstones to ground the developments in the novel. Each important personal moment in the book is accompanied by a historical event: the murder of Emmett Till; the Russians putting little Laika into orbit; the Cuban missile crisis; the day the first man walked on the moon; the explosion of Challenger; the Obama election, and so on. Each of these events punctuates the characters' struggles."
— Minrose Gwin
Read more here.
Bayou Magazine's Contests Open
Submit entries for the James Knudsen Prize for Fiction and the Kay Murphy Prize for Poetry via Submittable. Reading fee: $20. Winners in each category receive $1,000 and a year's subscription to Bayou Magazine. Finalists will be named on our website, and all entries will be considered for publication.