Kay Murphy Prize for Poetry
Contest Opens: October 1
Contest Closes: January 1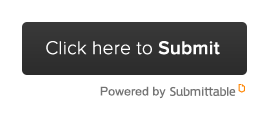 The winner of this year's contest will receive $1,000 and a year's subscription to Bayou Magazine. Finalists will be named on our website, and all entries will be considered for publication.

Danielle Pafunda is the author of eight poetry collections, published or forthcoming. They include Pretty Young Thing (Soft Skull Press, 2005), My Zorba (Bloof Books, 2008), Iatrogenic: Their Testimonies (Noemi Press in 2010), Manhater (Dusie Press, 2012), and Natural History Rape Museum (Bloof Books 2013), The Dead Girls Speak in Unison (Bloof Books, 2017), Beshrew (Dusie Press, 2018)  and Spite (Ahsahta Press, forthcoming in 2020) Her first book of prose The Book of Scab is forthcoming from Ricochet Editions. Pafunda's work has appeared in the Best American Poetry series and in the Academy of American Poets Poem-a-Day feature. Her poetry and nonfiction have been widely published.
Read Bayou's Interview with Pafunda HERE.



Guidelines:
Submissions must be original, previously unpublished poetry.

 Reading fee: $20, includes a contest issue.

You may enter up to three poems per entry.

Please enter your cover letter with your name, address, phone number, email address, and the title of your submission into our online form. DO NOT include your name on the pages of your submission. Any poems with identifying material will be disqualified.
—
We subscribe to the CLMP contest code of ethics. UNO students and alumni are ineligible. All current and former Bayou staff, previous contest winners, and current or former students of the judge are ineligible to submit.
—
About Kay Murphy

Kay Murphy served for many years as Poetry Editor for Bayou Magazine. She graduated with distinction from Goddard College in 1980 and began teaching at the University of New Orleans in the fall of 1984. She is the author of two collections of poetry, The Autopsy, which was her MFA thesis, and Belief Blues.  She has published over fifty essays and reviews of contemporary poetry by such authors as Louise Glück, W.D. Snodgrass, John Haines, Martha Collins, Allison Joseph, and Carl Phillips, publishing in national journals such as The American Book Review, Chelsea, and The Spoon River Poetry Review. Her poems have appeared in North American Review, Mississippi Review, Poetry, and College English, and her fiction has been published in Ascent and Fiction International.  
 She was awarded the Louisiana Division of the Arts Individual Artist Grant in 2002 for her poetry and an International Alumnae Excellence in Teaching Award in 2001.